Greetings Fellow Book Dragons!

Top 5 Wednesday
 is a weekly meme within the book community that was created by Lainey of 
GingerReadsLainey
, but is now hosted by Sam of 
Thoughts on Tomes
.  If you're interested in participating, find out more on the 
Goodreads
 group.
This week's topic is FAVORITE BOOKS FEATURING WITCHES! It's that time of year to start welcoming in the Halloween season and what better way to start then with witches! These books can be specifically about witches or simply feature witches as side characters.  Confession:  I found an article from Book Riot discussing the 100 Must-Read books about witches, which led me to realize that I honestly haven't read enough witch books to even put together a list! So with that in mind, this is actually my Top 5 TBR witch books!
In no particular order, here are my selections.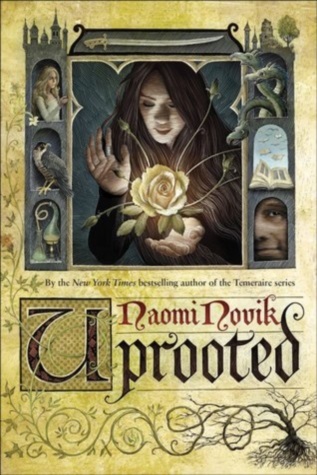 Agnieszka loves her valley home, her quiet village, the forests and the bright shining river. But the corrupted Wood stands on the border, full of malevolent power, and its shadow lies over her life.
Her people rely on the cold, driven wizard known only as the Dragon to keep its powers at bay. But he demands a terrible price for his help: one young woman handed over to serve him for ten years, a fate almost as terrible as falling to the Wood. 
The next choosing is fast approaching, and Agnieszka is afraid. She knows—everyone knows—that the Dragon will take Kasia: beautiful, graceful, brave Kasia, all the things Agnieszka isn't, and her dearest friend in the world. And there is no way to save her. 
But Agnieszka fears the wrong things. For when the Dragon comes, it is not Kasia he will choose.

At the edge of the Russian wilderness, winter lasts most of the year and the snowdrifts grow taller than houses. But Vasilisa doesn't mind—she spends the winter nights huddled around the embers of a fire with her beloved siblings, listening to her nurse's fairy tales. Above all, she loves the chilling story of Frost, the blue-eyed winter demon, who appears in the frigid night to claim unwary souls. Wise Russians fear him, her nurse says, and honor the spirits of house and yard and forest that protect their homes from evil. 
After Vasilisa's mother dies, her father goes to Moscow and brings home a new wife. Fiercely devout, city-bred, Vasilisa's new stepmother forbids her family from honoring the household spirits. The family acquiesces, but Vasilisa is frightened, sensing that more hinges upon their rituals than anyone knows.
And indeed, crops begin to fail, evil creatures of the forest creep nearer, and misfortune stalks the village. All the while, Vasilisa's stepmother grows ever harsher in her determination to groom her rebellious stepdaughter for either marriage or confinement in a convent.
As danger circles, Vasilisa must defy even the people she loves and call on dangerous gifts she has long concealed—this, in order to protect her family from a threat that seems to have stepped from her nurse's most frightening tales.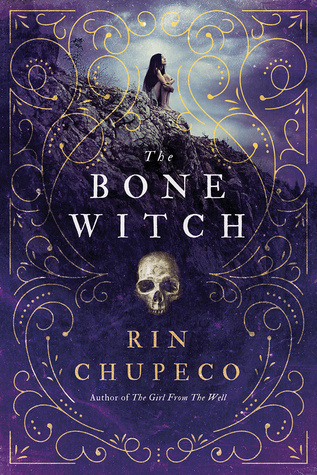 When Tea accidentally resurrects her brother from the dead, she learns she is different from the other witches in her family. Her gift for necromancy means that she's a bone witch, a title that makes her feared and ostracized by her community. But Tea finds solace and guidance with an older, wiser bone witch, who takes Tea and her brother to another land for training.

In her new home, Tea puts all her energy into becoming an asha―one who can wield elemental magic. But dark forces are approaching quickly, and in the face of danger, Tea will have to overcome her obstacles…and make a powerful choice.
In this tale of passion and obsession, Diana Bishop, a young scholar and a descendant of witches, discovers a long-lost and enchanted alchemical manuscript, Ashmole 782, deep in Oxford's Bodleian Library. Its reappearance summons a fantastical underworld, which she navigates with her leading man, vampire geneticist Matthew Clairmont.
Germany, 1660: When a dying boy is pulled from the river with a mark crudely tattooed on his shoulder, hangman Jakob Kuisl is called upon to investigate whether witchcraft is at play. 

Magdalena, the clever and headstrong daughter of Bavarian hangman Jakob Kuisl, lives with her father outside the village walls and is destined to be married off to another hangman's son—except that the town physician's son is hopelessly in love with her. And her father's wisdom and empathy are as unusual as his despised profession. It is 1659, the Thirty Years' War has finally ended, and there hasn't been a witchcraft mania in decades. But now, a drowning and gruesomely injured boy, tattooed with the mark of a witch, is pulled from a river and the villagers suspect the local midwife, Martha Stechlin.

Jakob Kuisl is charged with extracting a confession from her and torturing her until he gets one. Convinced she is innocent, he, Magdalena, and her would-be suitor race against the clock to find the true killer. Approaching Walpurgisnacht, when witches are believed to dance in the forest and mate with the devil, another tattooed orphan is found dead and the town becomes frenzied. More than one person has spotted what looks like the devil—a man with a hand made only of bones. The hangman, his daughter, and the doctor's son face a terrifying and very real enemy. 

 
I did want to spotlight one of my favorite children's books featuring a witch.
I absolutely loved this book as a child and can't tell you how many hours I've spent in my life staring at these illustrations! 
In this story, seven sweet children are transformed by an evil witch into specific types of food.
So, those are my picks. What are some of your favorite witch books? Let me know in the comments! My TBR can always use a reason to grow!