Greetings Fellow Book Dragons!

Top 5 Wednesday is a weekly meme within the book community that was created by Lainey of GingerReadsLainey, but is now hosted by Sam of Thoughts on Tomes.  If you're interested in participating, find out more on the Goodreads group.

This week's topic is BOOKISH THINGS I'M A GRINCH ABOUT! We often think of being a grinch as a silly thing, so try not to focus on serious topics that make your blood pressure rise such as abusive relationships, lack of diversity. Focus more on those petty things that make you cringe or induces an eye roll. Have fun with this one! 

In no particular order, here are my selections:
Movie or television tie-in covers
These are just annoying.
Children's tie-in books with no expansion of the universe
I've talked about this before. My kids read a lot! And they also like to watch shows, especially Paw Patrol or Daniel Tiger or Blaze and the Monster Machines. If we are out and they see a book with their favorite characters on it, they get excited, which is awesome! But then we are all let down when we start reading it and discover it's only a rehashing of an episode they have seen multiple times. It would be great if they would expand the world of these shows by including content in the books that wasn't featured on the show. For now, I'm saving my money and we'll check them out at the library if we see them.
Series with way too much material
While the Pretty Little Liars series is just one example, it's the most obvious to me. It sounds really interesting and something that I could definitely see myself reading, but the amount of books in the series combined with the companions and the television show just overwhelms me. I don't have much time as it is, so the idea of starting something that has so much material doesn't interest me at all. It's funny I feel this way considering Game of Thrones is life to me! I know there's people out there completely turned off by the size of each book and the show as well.
Hard cover new releases
I spend a lot of money each year on books and many of those are highly anticipated new releases. I don't necessarily want to wait forever on hold at the library, so I'll buy the book.  But the Grinch in me doesn't want to have to spend so much money on one book that I may or may not ultimately end up wanting to keep on my shelves. I just wish that the soft cover format could come out at the same time as the hardcover so I could spend even more buying more books sooner!
Ill-placed stickers on cover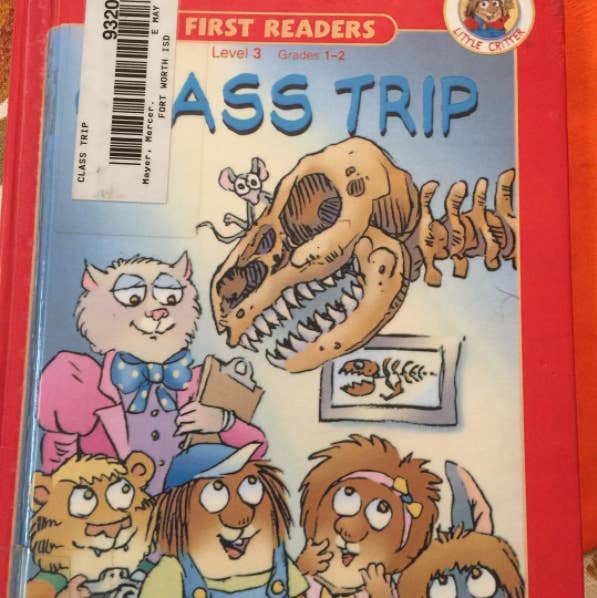 I've worked and spent a lot of my life in libraries and bookstores, so I completely understand that there may be policies about sticker placement. Sometimes it can't even be helped. I just hate spending time scraping sticker residue off a book even if every once in a while there are some absolute gems.
So those are my picks. What are some things that you are a Grinch about when it comes to books?  Let me know in the comments!