Greetings Friends!
As we wave goodbye to 2017 and welcome the new year, I wanted to take a moment to spotlight some of the books that I am highly anticipating! These are all from authors that I have read before and can't wait to see what they have come up with now!
Click on the image or title to preorder your copy on Amazon!
January 9, 2018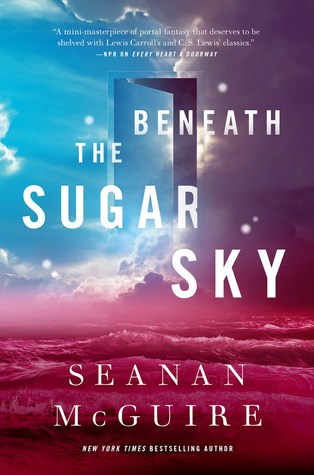 This is the third book in McGuire's Wayward Children series and returns to Eleanor West's Home for Wayward Children in a standalone contemporary fantasy for fans of all ages. At this magical boarding school, children who have experienced fantasy adventures are reintroduced to the "real" world. 
When Rini lands with a literal splash in the pond behind Eleanor West's Home for Wayward Children, the last thing she expects to find is that her mother, Sumi, died years before Rini was even conceived. But Rini can't let Reality get in the way of her quest – not when she has an entire world to save! (Much more common than one would suppose.) 
If she can't find a way to restore her mother, Rini will have more than a world to save: she will never have been born in the first place. And in a world without magic, she doesn't have long before Reality notices her existence and washes her away. Good thing the student body is well-acquainted with quests… 
A tale of friendship, baking, and derring-do. 
Warning: May contain nuts.
February 27, 2018
Alosa's mission is finally complete. Not only has she recovered all three pieces of the map to a legendary hidden treasure, but the pirates who originally took her captive are now prisoners on her ship. Still unfairly attractive and unexpectedly loyal, first mate Riden is a constant distraction, but now he's under her orders. And she takes great comfort in knowing that the villainous Vordan will soon be facing her father's justice. 
When Vordan exposes a secret her father has kept for years, Alosa and her crew find themselves in a deadly race with the feared Pirate King. Despite the danger, Alosa knows they will recover the treasure first . . . after all, she is the daughter of the Siren Queen.
March 8, 2018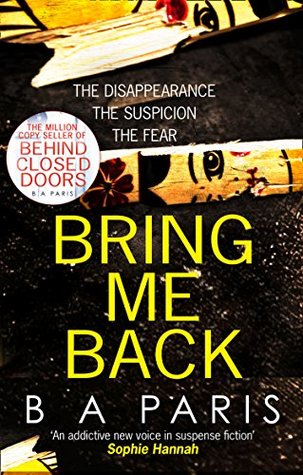 A young British couple are driving through France on vacation when they stop at a service station. He runs in to use the restroom, she stays in the car. When he returns, her car door has been left open, but she's not inside. No one ever sees her again.

Ten years later he's engaged to be married; he's happy, and his past is only a tiny part of his life now. Until he comes home from work one day and finds his new fiancée sitting on their sofa turning something over in her fingers, holding it up to the light. Something that would have no worth to anyone else, something only he and she would know about, because his wife-to-be is the sister of his missing first love.

 
As more and more questions are raised, their relationship becomes strained. Has his first love somehow come back to him after all this time? Or is the person who took her playing games with his mind?
April 3, 2018
Harry Ackerson has always considered his stepmother Alice to be sexy and beautiful, in an "otherworldly" way. She has always been kind and attentive, if a little aloof in the last few years.

Days before his college graduation, Alice calls with shocking news. His father is dead and the police think it's suicide. Devastated, Harry returns to his father's home in Maine. There, he and Alice will help each other pick up of the pieces of their lives and uncover what happened to his father. 
Shortly after he arrives, Harry meets a mysterious young woman named Grace McGowan. Though she claims to be new to the area, Harry begins to suspect that Grace may not be a complete stranger to his family. But she isn't the only attractive woman taking an interest in Harry. The sensual Alice is also growing closer, coming on to him in an enticing, clearly sexual way. 
Mesmerized by these two women, Harry finds himself falling deeper under their spell. Yet the closer he gets to them, the more isolated he feels, disoriented by a growing fear that both women are hiding dangerous—even deadly—secrets . . . and that neither one is telling the truth.
April 10, 2018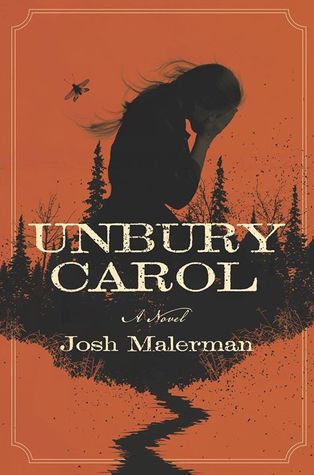 Carol Evers is a woman with a dark secret. She has died many times . . . but her many deaths are not final: They are comas, a waking slumber indistinguishable from death, each lasting days. 
Only two people know of Carol's eerie condition. One is her husband, Dwight, who married Carol for her fortune, and—when she lapses into another coma—plots to seize it by proclaiming her dead and quickly burying her . . . alive. The other is her lost love, the infamous outlaw James Moxie. When word of Carol's dreadful fate reaches him, Moxie rides the Trail again to save his beloved from an early, unnatural grave. 
And all the while, awake and aware, Carol fights to free herself from the crippling darkness that binds her—summoning her own fierce will to survive. As the players in this drama of life and death fight to decide her fate, Carol must in the end battle to save herself. 
The haunting story of a woman literally bringing herself back from the dead, Unbury Carol is a twisted take on the Sleeping Beauty fairy tale that will stay with you long after you've turned the final page.
May 2018
Narrated by Feyre and Rhysand, this bridges the events in A Court of Wings and Ruin and the upcoming novels in the series.

Feyre, Rhys, and their close-knit circle of friends are still busy rebuilding the Night Court and the vastly-changed world beyond. But Winter Solstice is finally near, and with it, a hard-earned reprieve. Yet even the festive atmosphere can't keep the shadows of the past from looming. As Feyre navigates her first Winter Solstice as High Lady, she finds that those dearest to her have more wounds than she anticipated–scars that will have far-reaching impact on the future of their Court.
So those a few of the books that I am looking forward to in 2018. Do you have any anticipated reads? Let me know in the comments because I love adding to my TBR?