Greetings Fellow Book Dragons!
Top 5 Wednesday is a weekly meme within the book community that was created by Lainey of GingerReadsLainey, but is now hosted by Sam of Thoughts on Tomes.  If you're interested in participating, find out more on the Goodreads group.
This week's topic is Books to Get You Out of a Reading Slump!  Winter can be a difficult season and a lot of us have found ourselves in the much dreaded reading slump.  I recently just came out of one myself.  I just couldn't find the attention span or the energy to want to read for about a month.  I had been sick with the flu and then found out I was pregnant.  So needless to say, I just couldn't read, but these books have definitely helped me feel less slumpy and get back into the reading swing of things.  Books that generally help me are fast-paced thrillers that don't require a lot of thought to get through.
Here are my selections in no particular order: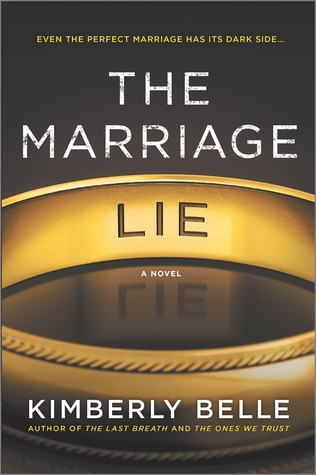 This book tells the story of Iris and Will who have been married for seven years.  On a seemingly uneventful day, Will departs for a business trip to Florida; however, a plane from the same airline headed to Seattle crashes, killing all passengers and crew on board, and according to the airline, Will was on that flight.  Grief stricken and understandably confused, Iris is convinced this is all just a horrible misunderstanding and becomes determined to learn the truth.  If Will lied about where he was going, why?  And what else may he have been lying about.  
This is a fast-paced, thrilling read that keeps you turning the pages.  The way in which the story unfolds keeps you guessing right along with Iris and makes the perfect read for getting out of a slump.  It is very difficult to put this book down once you start. 
I talk about this book and the series a lot, but only because it's so good!  This first book in the series sucks you in quite quickly and keeps you reading to figure out who the killer is.  Reilly Steel is a Quantico trained CSI who decides to move to Dublin to head the forensic unit and keep an eye on her father who is drowning himself in alcohol.  Before long, a twisted killer strikes seeking to upset society's norms in the most disturbing ways possible.  
This is the first book in a series that isn't complete yet, and I only mention that because some people don't like starting series that aren't finished.  The story is set in a world modeled off the Roman Empire and pits the military class against the scholarly class.  Laia's brother is arrested for treason and in order to save him, she agrees to become a spy for the rebellion who seek information within the Empire's greatest military academy.  It is there she meets Elias, the school's finest soldier, and secretly, its most unwilling.  He wants to be free from the tyranny he's been trained to enforce.  Both will soon learn that their destinies are intertwined and their choices will forever change the Empire itself.  This one is very fast-paced with incredible world building and character development.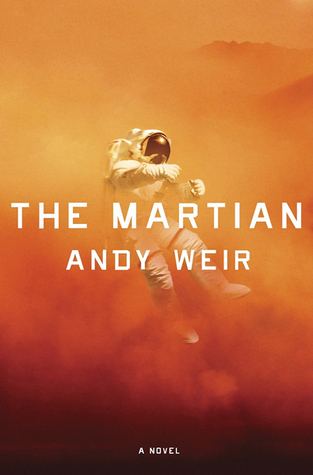 This book will grab you from its opening sentence:  "I'm pretty much fucked."  Mark Watney became one of the first people to walk on Mars, but now he's sure that he will be the first to die there.  A dust storm forces the crew to evacuate the planet thinking Mark is dead, only he's very much alive, although he must now figure out to survive until the next crew arrives on Mars in four years!  What ensues is an incredible story about a man driven to extend his life when everything is working against him.  It was so hard to put this book down, which makes for a fantastic way to start reading again!
The suspense of this story is so well written that it pays tribute to classics from Patricia Highsmith and Alfred Hitchcock.  While on a layover flight one night, Ted meets the stunning, yet mysterious Lily, and as they share one too many martinis, they begin playing a game of truth.  Ted reveals that his marriage is becoming stale and he is convinced that his wife, Miranda, is having an affair.  Their game takes a darker turn when he states that he could kill his wife for what she has done.  Without missing a beat, Lily states that she wants to help.  Their bond becomes stronger as they plot Miranda's demise; however, unbeknownst to Ted, Lily has honed her craft for murder through experiences that go as far back as her childhood.  These co-conspirators quickly find themselves embroiled in a yet another game, a chilling cat-or-mouse chase that both cannot survive with a very determined detective on their tail.
So those are my favorite books to help get you out of a reading slump.  What are some that you enjoy?  Let me know in the comments!